Poetry, performance and short story writing workshops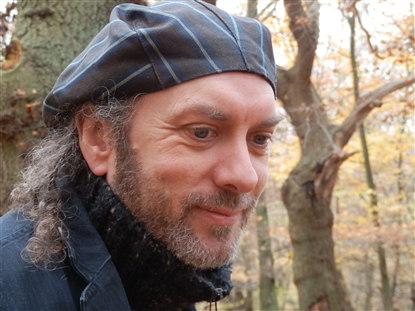 Chris is a hugely experienced and popular workshop leader. His poetry, performance and short story workshops and masterclasses are in considerable demand throughout the country. He has worked together with many organisations, including the BBC, London Libraries Development Agency, and the New Writing Partnership, Norwich.
Workshop testimonials:
"Chris was magnificent and an exceptionally generous tutor."
"One of the best events I've been to in this country."
"Such warmth and sincerity; will remember it all my life."
"An excellent session."
"Chris Tutton is a dynamic lecturer."
"Chris is a great leader who brings out the enthusiasm in people and helps to eliminate our inhibitions."
"I really enjoyed the evening and learned a lot – it has expanded my horizons a little more."
"I was staggered at how satisfying the experience was – that was a really good evening."
"Informative and stimulating"
"I would just like to say how much I enjoyed the performance poetry workshop. The group was so open-hearted that one could do no other than expand beyond my previous boundaries and limitations."
"Very beneficial and enjoyable."
"It was so inspiring, I have been writing every day since the workshop. Thank you."
Poetry as healing workshops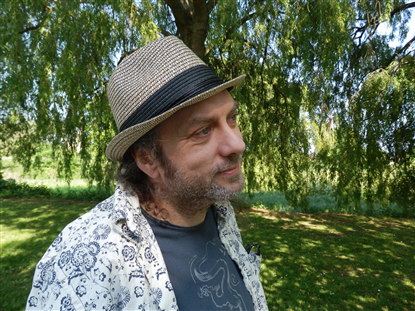 In recent years Chris has conducted a number of workshops expressly exploring the cathartic potential of reading and writing poetry. This has culminated in a series of highly successful 'Poetry as Healing' workshops in which the psychology of depression, anxiety, addiction, low self-esteem and other conditions has been examined and addressed through the application of writing poetry as a method of self expression and constructive emotional analysis.
These workshops have attracted considerable interest nationwide, including in 2013 a series of 24 events in 6 cities which were funded by the Arts Council England, who again funded another extended series of events in 2015.

Poetry as healing workshop testimonials:
"The session was brilliant and Chris was excellent with the group. He put them at ease immediately and because of that they all got a lot out of the session."
"I found Chris' sessions extremely uplifting in mood."
"...learned on a profound/emotional level. Fantastic."
"A safe environment to share experience and be creative, with an excellent workshop leader."
"Good atmosphere, enjoyed all the poems written and Chris' knowledge and supportive comments."
"I found it very cathartic, interesting and inspiring."
"I leave feeling so much more alive and connected - and hopeful - than when I arrived."
"First class. A great experience. Most uplifting. Better than any anti-depressant."
"Lively good supportive atmosphere. Really good and useful event, very helpful."
"Excellent."
"The best thing that's happened to me this year."
"Interesting and informative. I have never tried to write poetry before so this was a bit of a challenge and adventure."
"Good idea, safe and successful."
"Wonderful experience to meet Chris Tutton, look forward to next meeting."
"Lecture/reading exceptional."
"Relaxed, inclusive."
"Fantastic - Chris was so attentive and non-judgmental."
"The sessions have been such a pleasure."
"Chris was very generous with his time."
"I have been going through difficult times and these workshops have been something not only to look forward to but have also provided a way to avoid succumbing to overwhelming feelings"
"The whole event was challenging and fun and led well."
"Informative, educational and inspiring in a compassionate environment. Recommended."
"What an excellent session! Today has been very interesting, stimulating, refreshing and relevant to me. Perfectly handled. Could not be better, honestly!"
"Much needed workshop. Greatly helps to open up deeper thoughts and feelings."
"Thank you very much. These four sessions have been very enjoyable."
"The highlight of my month. I wouldn't miss it for the world."
"This workshop provided a wonderful insight into the healing powers of poetry. We need more of this!"
"Fantastic - very important as a creative catalyst."
"Very relaxed informal atmosphere - worked well."
"Really good event."
"Chris has created a real community."
"It was good, informative, particularly about the benefits of writing poetry. Also pleasant, easy atmosphere. Particularly like learning how to communicate better with myself and hopefully others."
"Helpful and fun. Enjoyed the ideas at the beginning"
"Excellent. A superb workshop. Well done Chris and WGC library staff. I am interested in this subject: bibliotherapy, poetry as healing and an instrument of personal transformation."
"Very insightful and inspiring"
"Relaxed, supportive, informative, challenging, encouraging and enlightening. I really enjoyed it."
"It was very thoughtful and interesting, well done."
"Great session."
"Interesting session."
"Interesting. Really enjoyed hearing from Chris. He was very good."
"Very enjoyable."
"Very helpful and interesting. Chris is very insightful."
"Rather wonderful."
"Very thought provoking, safe and reassuring."
"What wonderful workshops - I'm sad they are over but hopeful of some more down the road!"
"Always interested in poetry and writing, but never had the time or felt brave enough to have a go. So lovely to dip a toe in."
"I watched with interest how naturally Chris facilitated the group, continually valuing each person."
"It heightened my awareness to use poetry to clarify my thoughts and feelings."
"Enlightening"
"Stimulating"
"Empowering"
"Motivational"
"Inspiring!"